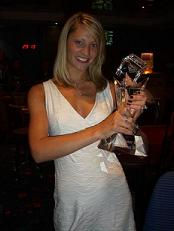 Since the close of Poker 425 I've had a bit more time on my hands and decided to pay my long lost friends and family back in Scotland a visit. It was one of my friend's 26th birthday, so we took full advantage of this opportunity to spend the entire weekend in a drunken state, with Saturday being our homemade cocktail day. I don't remember too much about the weekend with it passing in a blissful kind of blur, but I do know that at some point I toppled over in the street, due entirely to the unevenness of the road and absolutely nothing to do with the alcohol I had consumed, with a nice big bruise and graze on my knee as a trophy.
On the road home I stopped in at Blackpool to get a few snaps at the Northern Lights Tournament. It was the strangest feeling walking in there without a camera crew in tow. Something big was missing, and it was a shame as the final table consisted of many names: Mickey the Legend, Jo Grech, JP Kelly among them. It would have made a fantastic show. Alas.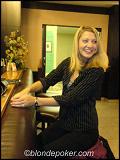 With all the wet windy weather we've had in the UK these last few weeks I could not wait to head out to the Caribbean Island of St Kitts for some hot rays and soft sandy beaches. We arrived yesterday after a somewhat tiresome journey, with our Virgin flight being delayed over an hour at Gatwick then what should have been a quick and simple change over in Antigua turn into a drama we were very worn out and cross when we finally did land. However, we were greeted by a small group of locals performing jingle bells on various instruments as we walked into passport control. It was very sweet and did cheer me up. I'm just in off the beach as I write this note, with sand between my toes and in other places I won't mention, after an over enthusiastic gulping down of sun today and some rather red looking skin. Cool. Ah, it's a hard life.